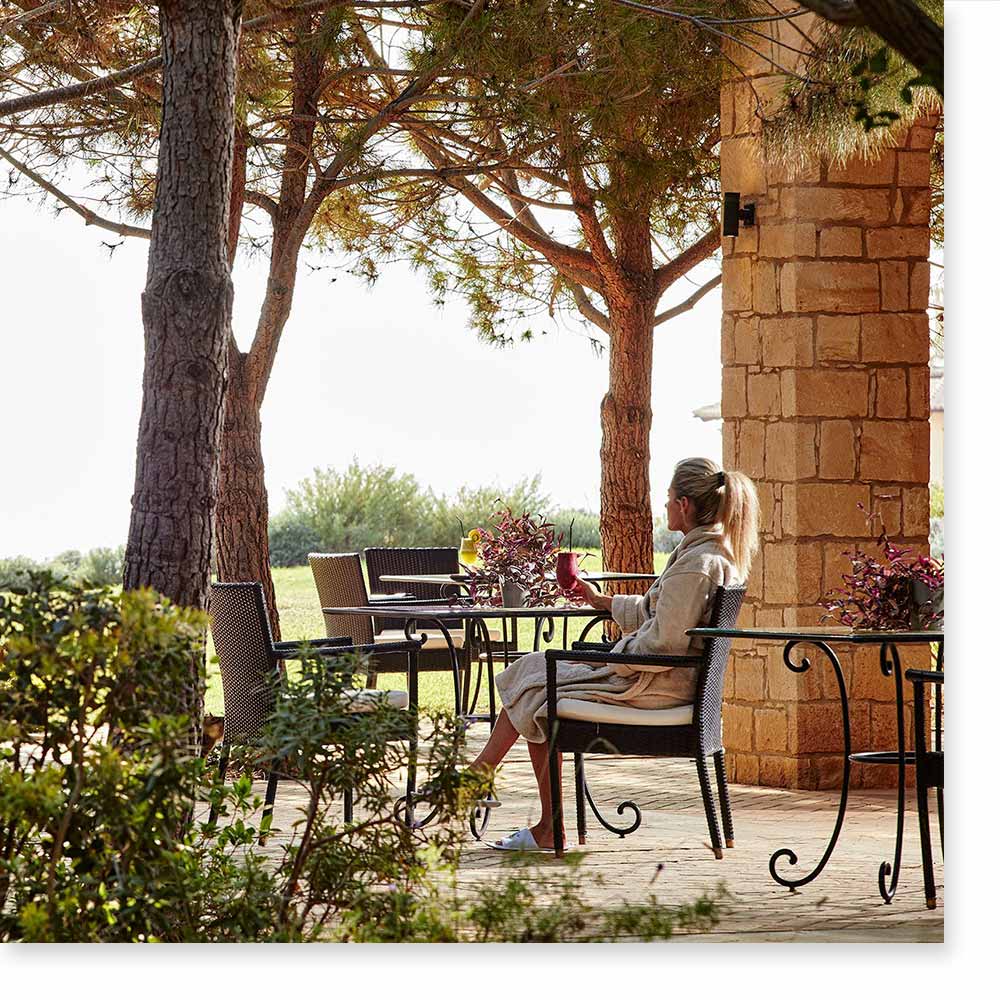 Cyprus has long established itself as a holiday destination, thanks to its mild Mediterranean winters, its sun drenched beaches in the summer, and its many attractions that appeal to travellers throughout the year, every year.
More recently, Cyprus has emerged as one of the leading spa destinations in the Mediterranean region. Across the island you will find a diverse choice of spas for different purposes. Day Spas offer beauty services and treatments for the modern woman, as well as stress relief and grooming for the urban man. Mineral Spring Spas take advantage of the natural healing properties of thermal springs renowned to be beneficial for joint and muscular ailments. Thalassotherapy Spas offer freshly pumped Mediterranean seawater into pools of different salinity and temperature to provide the unique curative effects of mineral enriched seawater in combination with treatments utilising products of the sea such as seaweed and sea salts.
Most of Cyprus's 4 and 5-star resorts now boast beautiful spa facilities offering the guest a tranquil escape from the beaches and tourist attractions, with many guests now choosing their hotel accommodation for its spa facilities. The standard is very high with many resorts receiving awards and accolades, including distinctions such as the "Best Spa Resort of the World" and "Best European Spa".
Many Hotels take advantage of their spa facilities to offer conference and incentives groups a dimension of beauty, wellness and deep relaxation. This gives the 'burnt out' executive an opportunity to be re-energised and allows the company to show appreciation. Larger spas can welcome up to 200 executives per day in their circuits of thalassotherapy pools or thermae heat rooms. Conducted annually, such incentives have been shown to improve morale and increase productivity.
Spa guests are also increasingly seeking destinations that offer wellness and recuperation. Some resorts have embraced wellness tourism and have collaborated with specialised wellness tour operators to offer packages which combine spa treatments with healthy nutrition and exercise programmes. In response to the demand for a healthier lifestyle, wellness packages focus on the client as an individual, providing information and a positive experience that guests can take home with them in order to achieve their lifestyle enhancing goals.
Whether Cyprus visitors are looking for holistic wellness, boot camp motivation, recuperation after surgery or medical procedures, or pure pampering, the world-class spa facilities and activities available on the island tick all the boxes. Add to that the Cypriot hospitality, Mediterranean cuisine, the cultural and historical sites, and it becomes clear why Cyprus is emerging as a favourite spa destination.